Guaranteed Privacy
Our website uses a shopping cart system, order form, and contact form so you can order products, request information, and provide contact and financial information. Your IP† address is used to identify you and your shopping cart. The information we collect is used to provide you with information you request about our company and products, collect money for our products and services, and process and ship orders.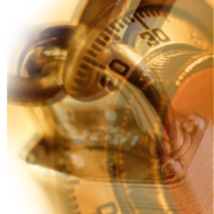 We respect your right to privacy. We do not maintain a permanent electronic database with your personal and financial information, nor do we use your personal information to send unsolicited mailings about our company or other companies. The personal and financial information we collect from you is never shared, sold, or disclosed to third parties in any form, for any purpose, at any time.
Secure Shopping
Shop and order with confidence. Our shopping cart system uses SSL†† software to protect against the loss, misuse, and/or alteration of the information you provide to us. SSL software is the industry standard and provides the highest level of security for online commerce transactions. It encrypts all of your information, including your credit card number, so that it cannot be read visually or electronically as the information travels over the internet.
---
†Every computer that communicates over the Internet is assigned an IP (Internet Protocol) address that uniquely identifies that device and distinguishes it from other computers on the Internet. An IP address is often shown as 4 numbers in decimal form, such as 1.160.10.240.
††SSL (Secure Sockets Layer) is a protocol (an agreed-upon format for transmitting data) developed by Netscape for transmitting private documents over the internet. SSL uses a cryptographic system to encrypt data. Both Netscape Navigator and Internet Explorer support SSL and many websites use SSL to obtain confidential information. URLs (Uniform Resource Locators) that require an SSL connection start with https:, rather than http:.